From August 15, 2020 11:00 am until August 15, 2020 6:00 pm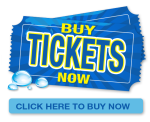 Montuno Productions, Inc., is happy to announce The Second Annual Bay Area Latin Jazz Festival, to be held on Saturday, August 15, 2020, at Rowell Ranch, a picturesque, park-like venue operated and maintained by the Hayward Area Recreation and Park District (HARD). Rowell Ranch is located at 9275 Dublin Canyon, Rd., Castro Valley, CA 94552.
The celebration will showcase the cultural/musical contributions of Latin Jazz, with an emphasis on Afro-Caribbean and Latin American influences. Festival attendees will be able to enjoy a diverse array of food, music, dance, and artistry. There will be booth space available for Bay Area merchants, food vendors, artisans, and community organizations.
After a very successful First Annual Bay Area Latin Jazz Festival, which took place on Saturday, August 17, 2019 (at Rowell Ranch), the production team is looking forward to building on that success by presenting very talented/renowned Bay Area Latin jazz and salsa ensembles.
Confirmed artists include, the headliner, Bobi Céspedes, featuring invited guest artist, seven-time Grammy-nominated percussionist, John Santos; Latin Jazz Collective with John Nava; René Escovedo Latin Jazz Sextet; Los Mendoza Y Friends; Ricky's Grupo Afro-Latino; Montuno Productions All-Stars Salsa Orchestra; MC & DJ, radio personality, Luis Medina.
As part of its community outreach efforts, Montuno Productions will seek to bring small, independently owned, local businesses, community organizations, and music fans together with the goal of making a positive contribution to the arts and the economic and cultural vibrancy, resiliency, and strength of East Bay communities. This one-of-a-kind Latin Jazz festival will be held at Rowell Ranch in Castro Valley, a picturesque park-like venue surrounded by hills, with easy access from Highway 580; ten minute drive from Hayward, and 10 to 15 minutes from Dublin, Pleasanton, and Livermore.
Admission:
Early bird: $15.00 (for a limited time)
General admission: $20.00 (until February 15, 2020)
General admission: $25.00 (after February 15, 2020)
Gate (door) admission: $30.00
Parking: $5.00 (cash upon entrance/arrival)
Website: www.bayarealatinjazzfestival.com